A Leading Name in Pest Control for Over 40 Years
Dustin Pest Control has spent decades helping realtors, homeowners, and other businesses in California's Central Valley with pest control and termite repair. Our founder, Bob Dustin, brings a lifetime of experience to solving these problems for our respected clients.
Bob got his start in pest control in 1956, shortly after graduating from high school. He began by working for City Termite in Los Angeles, then moved to Fresno in 1960 to work for Paramount Pest Control for the next 13 years. From 1973 to 1980, Bob ran D&D Pest Control with his partner, George Dickerson, before starting his own business.
The current company, Dustin Pest Control, has been going strong for over 40 years—and has expanded from a single location in Fresno to 3 locations throughout the Central Valley Area. Today, Bob is semi-retired and relies on a qualified team of next-generation pest control professionals to carry his legacy forward. Terri Bacchetti, Dustin's secretary and office manager since 1973, currently handles daily operations for the business.
No matter what kind of pests you have or how bad the problem is, Dustin Pest Control is ready to help. Contact us today and get a quote for our services.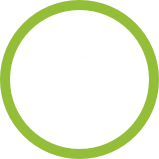 Expert Staff Driven to Serve
We train our staff to be leaders in pest control, providing them with the tools and knowledge they need to deliver incredible results.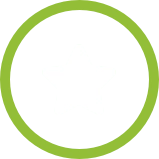 5-Star Service
You're more than just a customer to us; you're family. Our team always serves with a smile and provides you with options that work for you and your family.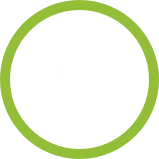 Unbeatable Value
Dustin Pest Control is proud to offer a range of deals and prices to ensure you're getting the most bang for your buck. Check out our current promotions today!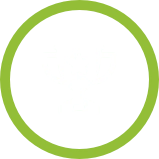 Over 40 Years of Trusted Experience
We know everything there is to know about pest control. As a local California company, we know exactly what it takes to keep your home or building 100% pest-free.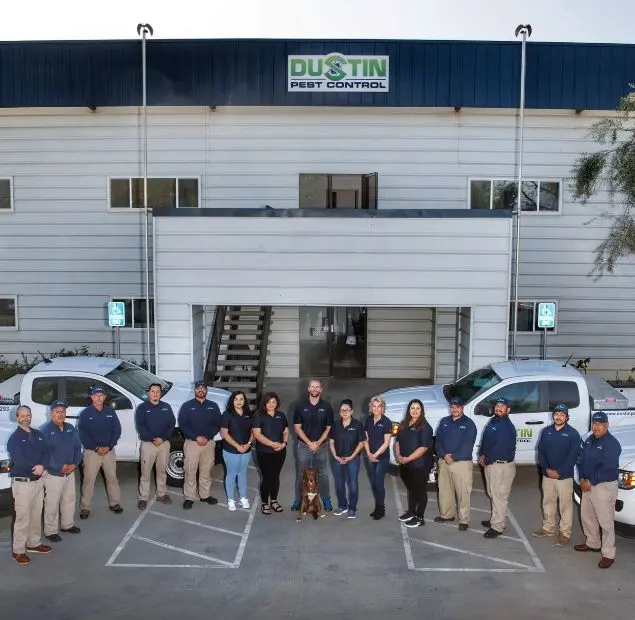 Our Addresses
5458 West Mission Avenue, Unit #101
Fresno
,
CA
93722
2440 S. Gearhart, Fresno, CA 93725
Thank you for your kindness and for all you do for us. You are appreciated so much.
Mr. and Mrs. Crabtree, FRESNO RESIDENTS
I wanted to thank you so much for the job well done. The man you sent was professional and helpful. Got the dead critters out of my attic in no time at all. I was freaking out. Just wanted to tell you how happy I was with your service.
Marlene W., FRESNO RESIDENT
I have been a pest control customer for over 3 years. I have always been pleased with their services from the girls in the office to the pest technician that comes out. He is prompt and very polite. I can count on my bugs being gone.
Norene I., FRESNO RESIDENT
Merced
Address
1160 West Olive Avenue, Unit A6
Merced
,
CA
95348
Visalia
Address
3323 South Fairway Street, Unit #1
Visalia
,
CA
93277
Clovis
Address
755 North Peach Avenue, Unit H7
Clovis
,
CA
93611
Address
1160 West Olive Avenue, Unit A6
Merced
,
CA
95348
Address
3323 South Fairway Street, Unit #1
Visalia
,
CA
93277
Address
755 North Peach Avenue, Unit H7
Clovis
,
CA
93611